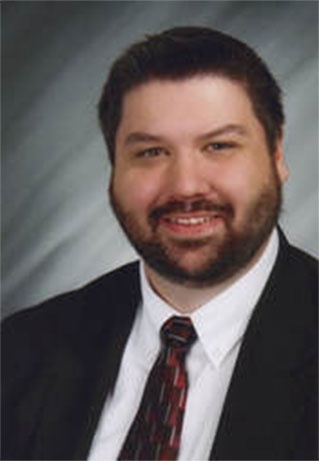 Wilmington, Delaware Bankruptcy Attorney
Offering outstanding consumer bankruptcy services
to New Castle County, Kent County, Sussex County,
residents. Including services to Wilmington, Newark,
New Castle, Bear, Middletown, Dover, Georgetown
and surrounding cities.​
Robert is admitted to practice before the Delaware Supreme Court and the United States District Court for the District of Delaware.
Robert founded the firm in June 2011. Before practicing on his own, Robert was an associate at Cross & Simon, LLC from 2008 – 2009. There, Robert represented numerous individuals and corporations and focused his practice on civil, commercial and corporate litigation and creditors rights in Chapter 7 & 11 corporate bankruptcies. Between 2009 – 2010, Robert worked for a small Delaware firm representing home owners during real estate closings.
In 2010, Robert accepted a position at a multi-state consumer bankruptcy firm as the managing attorney for its Delaware office. Robert has represented numerous consumer debtors through all aspects of the Chapter 7 & Chapter 13 bankruptcy process. Many of Robert's clients have saved their homes from foreclosure, their personal property from repossession, and discharged their unwanted debt through the bankruptcy process. Additionally, Robert has litigated numerous complex issues before the Bankruptcy Court, including successful litigation to discharge debt incurred from property division before the Family Court.
​
Prior to private practice, Robert received his Law Degree from Widener University School of Law (now the Delaware Law School), cum laude. While attending law school, Robert was a senior member of the Delaware Journal of Corporate Law. Robert was a judicial extern for the Honorable Donald F. Parsons, Jr., Vice Chancellor of the Delaware Court of Chancery and also for the Honorable Jan R. Jurden, Judge for the Superior Court of Delaware.
---
Contact Us Today
Whether you're looking for experienced representation for a Bankruptcy filing, real estate closing, or representation in a landlord/tenant dispute, you can depend on the legal expertise at Ceccotti & Masten. We bring you free consultations and in the case of bankruptcy filings, we work out an affordable payment service that will ensure that you aren't trading one debt for another.
At Ceccotti & Masten we aim to bring you services that will assist you with your life, and to get you back on track to where you should be. In the event that you find yourself in need of any of our services, you can expect to speak with a knowledgeable representative within our offices who can direct your call, set appointments, and provide you with more information about the services you seek. At Ceccotti & Masten we believe that life shouldn't be harder than necessary, and we take every step to bring you the ease of access you need to make things better.
Contact us for free consultation.