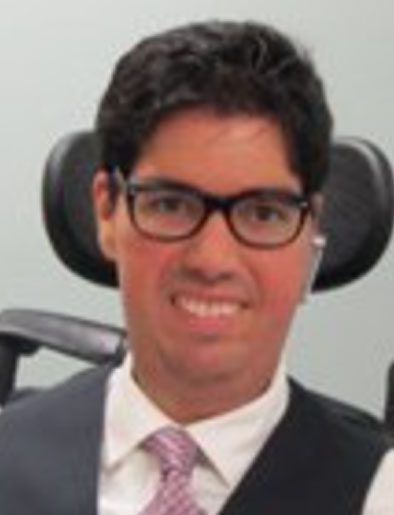 Santino is admitted to practice in Delaware, Pennsylvania, the United States District Court for the District of Delaware, the United States District Court for the Eastern District of Pennsylvania and the United States Supreme Court.
Santino is also a founding member of the firm. He has worked in an array of practice areas including: Real Estate, Landlord/Tenant issues, Partnership and LLC disputes, Mechanics liens and Construction Law, Bankruptcy and Creditor's Rights, Divorce, and Appellate matters.
In addition to his private practice, Santino is a full time public defender for the Office of the Public Defender in Wilmington, Delaware. Santino has argued numerous criminal appeals before the Delaware Supreme Court. Santino successfully briefed and argued the landmark case of Rauf v. State, in 2016, which resulted in the Delaware Supreme Court declaring Delaware's death penalty statute as unconstitutional.
He received his J.D. from Widener University School of Law (now the Delaware Law School) in 2007, cum laude. While in law school he clerked for the Honorable Vice Chancellor Donald F. Parsons, Jr. of the Delaware Court of Chancery. In 2012, the Delaware State Bar Association (DSBA) presented Santino with its Profile in Courage Award. Currently he serves as Chair of the DSBA Committee for Legal Professionals with Disabilities.
---
Contact Us Today
Whether you're looking for experienced representation for a Bankruptcy filing, real estate closing, or representation in a landlord/tenant dispute, you can depend on the legal expertise at Ceccotti & Masten. We bring you free consultations and in the case of bankruptcy filings, we work out an affordable payment service that will ensure that you aren't trading one debt for another.
At Ceccotti & Masten we aim to bring you services that will assist you with your life, and to get you back on track to where you should be. In the event that you find yourself in need of any of our services, you can expect to speak with a knowledgeable representative within our offices who can direct your call, set appointments, and provide you with more information about the services you seek. At Ceccotti & Masten we believe that life shouldn't be harder than necessary, and we take every step to bring you the ease of access you need to make things better.
Contact us for free consultation.